We get this question a lot here at Staybull Insurance.  Most insurance companies look at your driving record for the past three years.  In some cases insurance companies can go as far back as five years.  It is important to note that some violations are considered to be worse than others.  For example some insurance carriers might charge you extra for any at-fault accidents that occurred in the past five years, while only charging you extra for minor tickets and violations that occurred in the past three years.  This is because insurance companies consider you to be "high risk" if you have at-fault accidents in the past.  Insurance companies charge you more if you have violations because they think you are more likely to get into an accident or have a claim in the future.  Some other examples of major violations include:
Driving on a suspended license

Speeding over 15 mph above the posted limit

Careless driving

Reckless driving

Driving while intoxicated
Some examples of minor violations include:
Speeding under 15 mph above the posted limit

Seatbelt violations

Failure to yield

Comprehensive claims under $1,000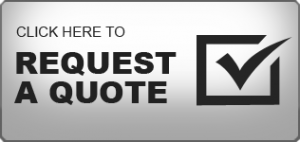 It is important to remember that you can opt to take driving school to have some of these violations taken off your record.  You can contact your local DMV to find schools located in your area.  You can also request a copy of your driving record from your local DMV.  If you see a violation falling off your record soon you should notify your agent.  In some cases your agent might be able to rewrite your insurance policy and save you some money.  It is also important for you to review the violations on your driving record with you agent to make sure they are correct.  In some cases accidents and claims are reported incorrectly and you might be charged for something you should not be charged for.  Typically you can get a letter from your prior insurance carrier to dispute accidents that are incorrectly listed on your report.  The accidents might show up on your report as at-fault when in fact they should be not at-fault.  We are always disputing accidents for our clients if they are incorrect.  If you have any questions about your driving record please feel free to give our office a call.