Here at Staybull Insurance we are often asked how people can take driving school to have points and tickets removed from their driving record.  Often times the increase in your Florida insurance rates after having a ticket far exceeds the cost of the ticket.  Here is an example: The ticket might only cost $175 but you insurance rate might go up $25 a month for the next three years.  That would bring the total cost of the ticket to $1075.00.  In some cases your insurance rates can go up $50 or more a month depending on the severity of the violation.  It is for this reason that we recommend that you attend driving school when possible as the savings on your insurance rates usually greatly outweigh the cost of the class.  In order attend a driving improvement school you must first contact your local DMV to find out if your are eligible to take the class.  Your local DMV will also give you a list of driving schools in your area.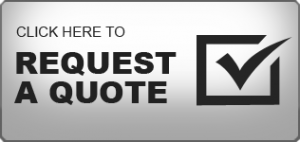 Important things to know about removing points from your driving record in Florida
When you are charged with a traffic ticket in Florida in most cases you can avoid having points accessed by electing to take an approved driving class.  It is important to note that once the points are on your driving record you cannot remove them.  This means that you only have a certain amount of time to elect to take driving school after the violation occurrence date.  When you pay your ticket you typically have three options
Plead guilty and pay the ticket in full (the points will be accessed)

Go to traffic court and plead not guilty if you think the violation or ticket is incorrect

Elect to take traffic school (in most cases you must still pay the fine but no points are accessed)
It is also important to remember that some tickets and violations are worse than others.  For example: Speeding more than 15 mph above the posted limit is much worse than speeding under 15 mph above the posted speed limit.  The point system varies greatly depending on the severity of the violation.
Why choose us for your Florida auto insurance?
Statewide coverage – We have five locations throughout the state and can provide you with insurance not matter where you live via the internet.  We are Florida owned and operated so when you call us you are speaking to someone located in Florida.  We use the latest technology available and our clients can request a quote and purchase insurance from any computer or smartphone.
Our carriers –  We provide insurance from any major Florida insurance companies like Progressive, Foremost, Infinity, Gainsco, and Dairyland.  
High risk experience –  We specialize in insurance for individuals that have a bad driving record.  If you have tickets and accidents on your driving record we can help!