If you have a bad driving record and need insurance in Florida we are here to help.  Staybull provides insurance all over the State of Florida to individuals considered to be high risk.  We write for many major carriers like Progressive, Foremost, Infinity, Dairyland, Gainsco and more.  We utilize the latest technology to service our customers to provide the best service and price possible.  Many companies do not offer insurance to individuals that have a bad driving record but we have many options available.  If you have and questions about getting insurance with a bad driving record, please feel free to give our office a call.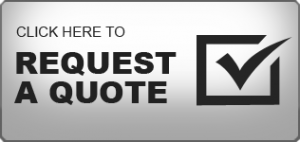 Why is my insurance high because of my driving record?  If you have a bad driving record the insurance companies look at you as "high risk", and think you are more likely to get into an accident.
How long do tickets and accidents stay on my driving record in Florida? Typically insurance companies look at your driving record for the past three years, in some cases they might go back five years.  Your insurance rates should come down as the violations and accidents come off your driving record.
What violations on my driving record are the worst?  In most cases at-fault accidents, speeding 15 miles over the speed limit and careless driving tickets are considered to be the worst violations.
How much does insurance cost in Florida if I have a bad driving record?  Insurance premiums are derived from many different factors not just your driving record.  Some of these factors include your age, sex, location and credit history.  Insurance rates vary greatly from person to person and can only be determined by requesting a quote.
What can I do to lower the cost of my insurance if I have a bad driving record?
Some of the things you can do to lower your insurance rates include:
lowering your bodily injury coverage

rejecting uninsured motorist coverage

rejecting comprehensive and collision coverage if your vehicle is not financed

increasing your deductibles

setting up your insurance on automatic payments for the EFT discount

adding the paperless discount to your policy

stay ticket and accident free
Why choose Staybull if you have a bad driving record? We have many markets available for individuals that have a bad driving record.  Simply put, we will help you find the best rate possible.  When you request a quote from us, we check with all the companies we write for.  We also utilize the latest technology so you can request a quote and purchase insurance from any computer or smartphone.